Party Time DJ did a great job at our wedding. Everyone was on the dance floor until the end of the night. We have had multiple people tell us how much fun they had. Thank you so much for making our day so much fun for everyone. The custom light graphic with our names was the icing on the cake! Thanks again !"

Brian and Liz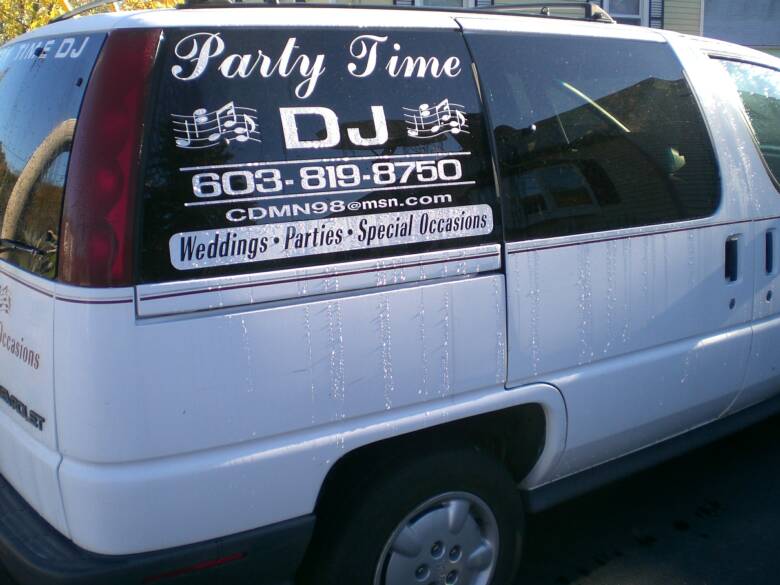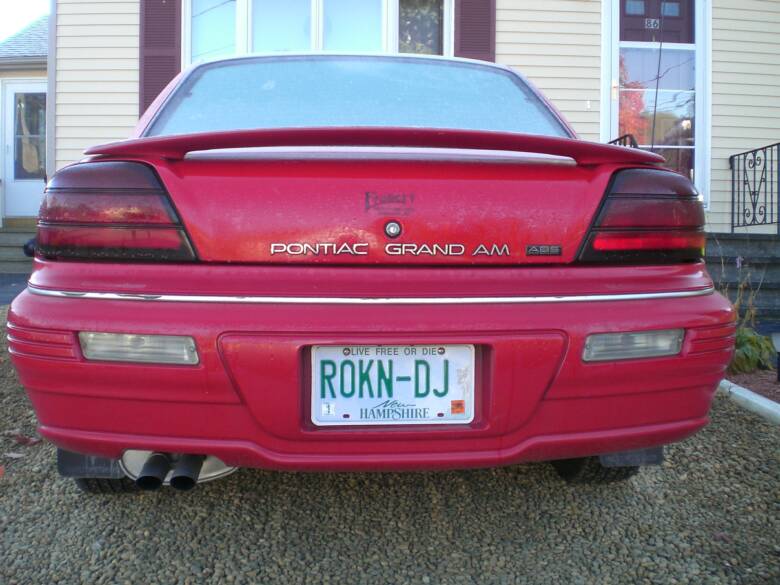 "What can we say about Party Time DJ ? From our first meeting to discuss the wedding

reception, to the big night, Party Time guided us along. We told them what type of wedding reception we wanted, a big fun party, and boy, did they deliver. Everyone is still talking about how much fun they had, the dancing, the air guitars, the glow necklaces, and Party Time DJ"Gettin the Party Started". The bride said it was the best night she has ever had, how much better can you get? We would recommend Party Time for any type of function and will definitely work with them in the future."

(Mom)Cindy and (Bride)Jessica

Save yourself a lot of time, running around, and MONEY by just giving us a call, or     emailing us today for your FREE consultation . A Spectacular Time for your Special Day is just a click or  phone call away.

  "You guys were so awesome!  We have had so many compliments about how good our DJ was. If you

need any references let us know and we'll be happy

to oblige.  Thanks again for the terrific job you did."

Jen & Yaniv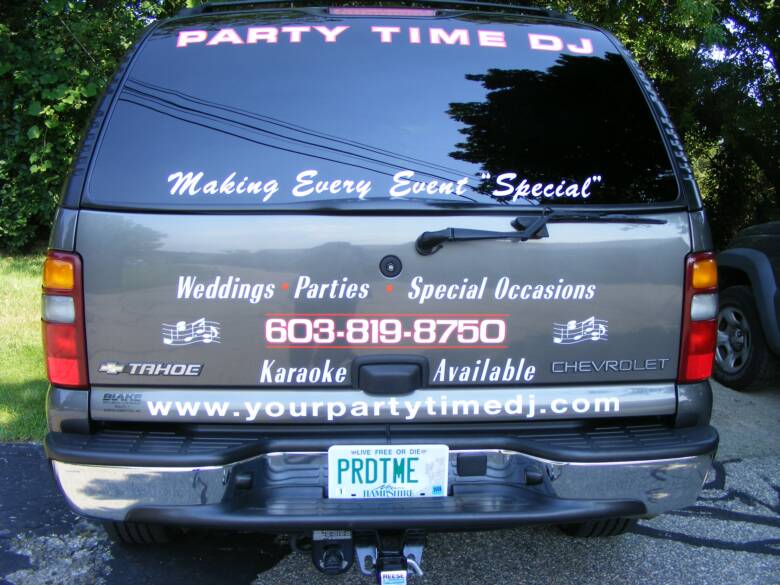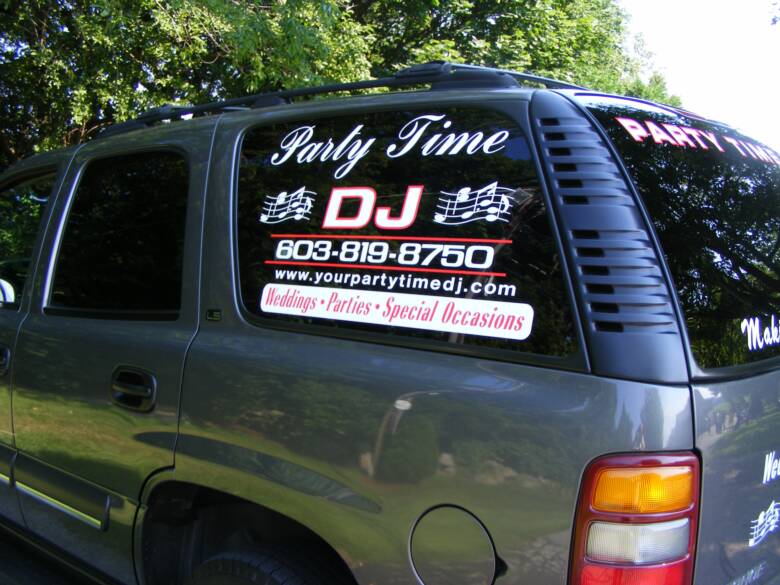 I'd like to thank Party Time Entertainment for making the Hampton N.H. Seafood Festival Experience so much fun. You made the Beverage/Beer Tent  and Cabanna Beach Bar again for the THIRD year in a row, A "Rockin' Good Time!"

Thank You,

Jason Thomas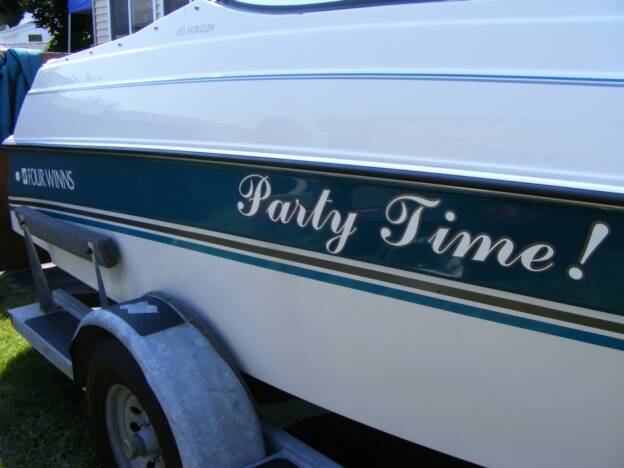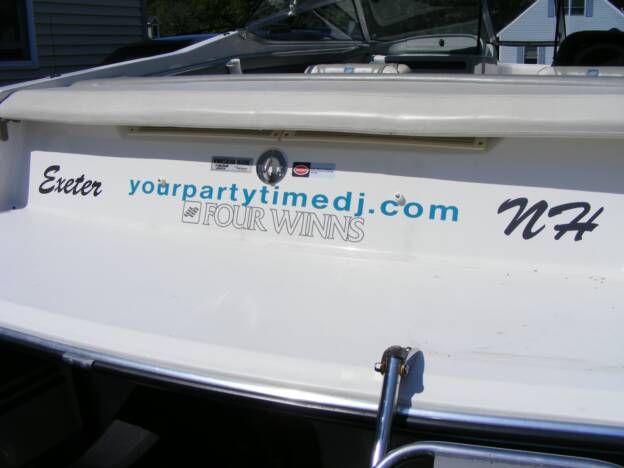 "  The Reception was such an awesome time and we will never forget how much fun the night was. Party Time DJ truely made our event Special for us! Everyone said that you did an amazing job and played awesome music. Also thank you for joining in all the fun!"

Jason & Sarah

Thank You so much for making the most important day of our lives, also the best party we have even been to. We had a blast and our reception was definitley something to remember. The music, lighting, and games were perfect! I would of never thought I would have seen my grandmother and my rugby friends breaking down the dance floor at the same time. Everyone we see cant stop telling us how much fun we had."

Thank again!

Jenna & Tom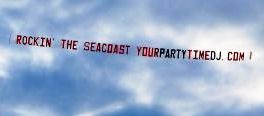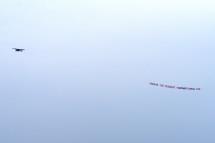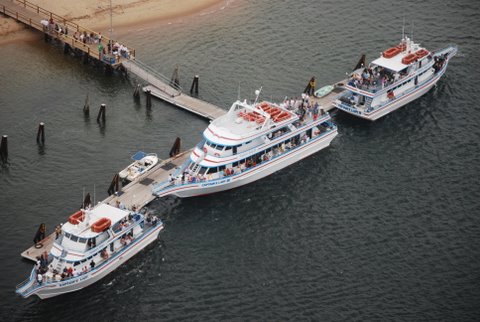 Ask About

       Party Time DJ

  &

Captain's Lady

   Dinner & Wedding   Cruises!

  We wanted to send along a BIG thank you to Party Time DJ!! Our wedding was PERFECT. The cut you made of Marry Me by Train was the perfect ceremony song and I couldn't have imagined anything better! The reception/music was my biggest concern leading up the the big day. I've been to quite a few weddings where the only feedback about the reception/DJ was negative. We have heard nothing but WONDERFUL things since our wedding and have had so many friends tell us it was the best wedding thay have ever been to. You guys were able to take everything we wanted and make it happen and we can't thank you enough! You made the night what it was and didn't miss a beat- literally! Thank you so much.. we'll be spreading the word!!

Jake and Kelly

Thank You for meeting with us. We had a great time !!!!!  You really went above and beyond to show us what you could provide. We came home to talk about things only to find we really had nothing to talk about and we had already made a decision. We would love to have you DJ our wedding in October . Thank you again so much!

Daniel and Rose

Thank You Party Time DJ for being so fun and doing such an awesome job keeping the party going at our Wedding! We got everything we expected and more! We had the time of our lives! Everyone enjoyed the music and had a great time dancing..The Wedding would not have been as awesome without you!

Kim & Jermey

Steph and I want to extend our most sincere thanks  to Party Time DJ for the great job you did. We could not have been happier with the music and your props were great!. Any chance we get we will make sure to reccommend you to our friends. 

Thank you,

Stephanie and Matt

Party Time DJ,

Laura and I would like to thank you so much for your services during our wedding! You guys were pronominal to say the least. We received so many compliments about your entertainment, the lighting, the bubbles, the music selection, all the gifts (glasses and glow sticks and guitars) made excellent pictures, and your professional attire was the icing on the cake. It made it that much more special that we shared a common connection of meeting you guys on the boat cruise where Laura and I first met. We will be leaving you a great review online and have already recommended your service to our friend's up-coming weddings. Also, I will be sending you another check shortly for gratuity to show our appreciation.

Laura & Chris

Thank you to Party Time DJ for contributing to our Special day, the memories we hold will last a life time.  You really took the extra time to get to know us as a couple and help with our song selections.  The choice of music and energy that was brought to the reception made an easy transition for our guests to move on to the dance floor.  The only complaints our guests had was that the wedding came to an end too soon.  Party Time DJ had our guests ready to dance all night long! Thank you for the amazing memories, we could not be happier!  We recommend Party Time DJ to future brides and grooms, they are so full of life and their passion does not go unnoticed.

Jess and Jesse

Josh and I just wanted to send you guys and email to thank you so much for our wedding on Saturday 8/27. You both we so thoughtful and a blast to work with. We really appreciated all the different props (all the way down to those blow up basketballs for our amazing entrance). All our guests were raving about the glow sticks, maracas and everything else, and the dance floor was always crowded- a sure sign of a good time!

Lauren & Josh